PF 2017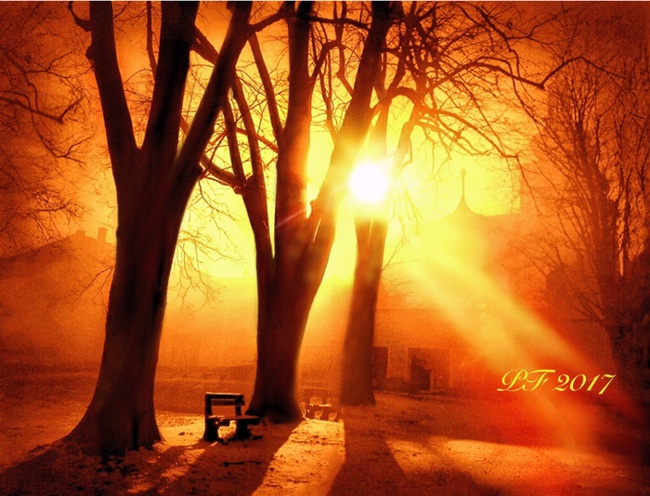 Christmas and birthday concert
Stepan Rak - Christmas and birthday special concert in Prague (Lucerna - Great Hall)
21st December 2015 at 19:30

Exclusive guests:
DAGMAR HAVLOVÁ, HANA MACIUCHOVÁ, KAMILA MOUČKOVÁ, SOŇA ČERVENÁ, JITKA HOSPROVÁ, JAROSLAV HUTKA, JAN MATĚJ RAK, ALFRED STREJČEK, SPIRITUÁL KVINTET, HRADIŠŤAN a J. PAVLICA, PRAŽSKÉ KYTAROVÉ KVARTETO, WIHANOVO KVARTETO and others.

Many decades gives Stepan Rak joy around the world to its original guitar rendition and celebrates not only for us, an incredible seventy!

Great Hall (Velký sál Lucerny) - a great place for that Christmas and birthday meetings of the guitar magician, will enrich the program also putting extremely distinguished guests.

The world-renowned guitar virtuoso, composer and professor Stepan Rak along with distinguished guests, an amazing concert program prepared just for this occasion, they are beautiful and heartfelt certainty before Christmas evening.

For ticket reservation please follow link bellow.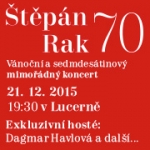 more info:
www.ticketpro.cz/jnp/hudba/klasicka-hudba-operni-arie/1666401-stepan-rak-vanocni-a-sedmdesatinovy-mimoradny-koncert.html
Guitar festifal Brno
Final concert at International guitar festival in Brno. Yesterday at New Town Hall
Birthday concert in Cvilin, Czech Republic
Dear František, many thanks for grandious photo documentation of my 70-anniversary concert at Cvilín. Many thanks to Father Sebastian for an invitation, many thanks to all of you for fantastic attendace and unforgetable atmosphere:). With love Štěpán Rak (now already 70 years yung boy:)
PF 2015
I wish to all of us to be protected by Angels eweryday